A Spook-tacular Affair!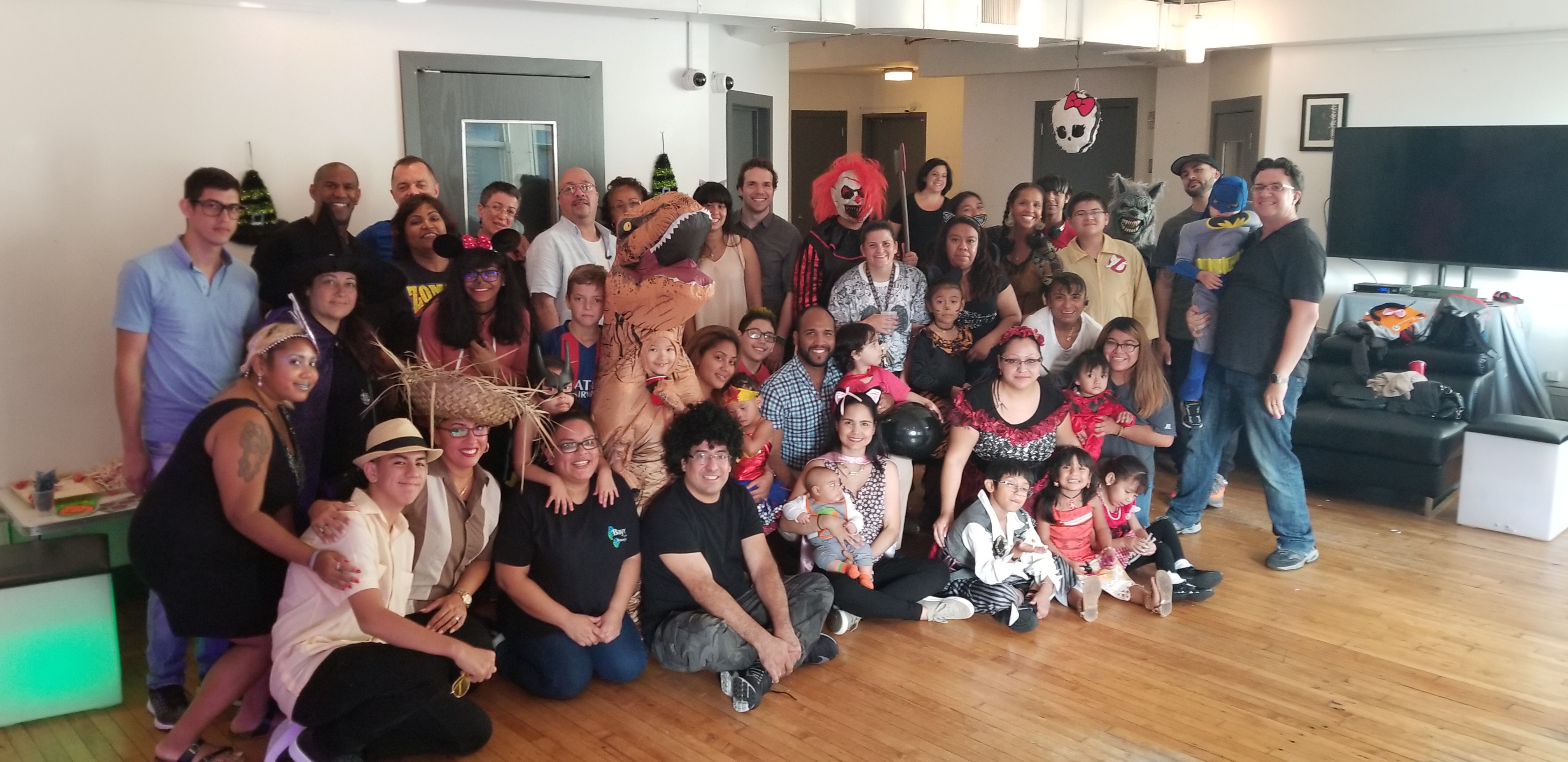 On October 5th, community members, lead by the NYCHC Latino Outreach Committee, gathered together in Chelsea. Celebrating Hispanic Heritage Month (September 15th to October 15th), a month-long celebration of the achievements, contributions, and culture of Hispanic and Latinos people, the Fiesta Spook-tacular! was an afternoon of costumes, salsa dancing, and sweets. Families of all backgrounds were invited to join in on the festivities.
To honor their cultures, some community members wore traditional costumes. Committee Chair, Julia Martin Alvarez, dressed as a flamenco dancer as a tribute to her native Spain. Mily Montijo Cepeda dressed in a guayabera and hat, as a tribute to her father who passed away and to honor Puerto Rico. A fashion show introduced guests and participants were given cute prizes for their creative costume ideas.
Mily's son, Omar, also known as DJ Omar "Papo" and husband, Harry Cepeda, kept the party going with salsa, merengue, bachata, reggaetón, and pop music. Later in the afternoon, Franck Muhel, everyone's favorite salsa instructor, gave the group a chance to practice their best salsa moves in a 45-minute lesson/dance party.
While the adults danced and mingled with one another, the children were treated to an activity table provided by volunteer Xochitl and committee member, Maria Vera. Kids made creepy-crawly slime, played with fake blood, and all sorts of Halloween fun. The day ended with a piñata packed with candy, and a trick-or-treat candy buffet!
In light of the recent environmental disasters, in-kind donations of supplies and diapers were collected. Donations will be sent to Puerto Rico. The celebration would not have been a success without the hardworking and creative committee, which has grown over the past year. Thanks to all who celebrated Hispanic Heritage Month with us!