Did you know that if you or someone you know has a bleeding disorder, scholarships are available?
We'll update this page periodically to assist families with ways to pay for education.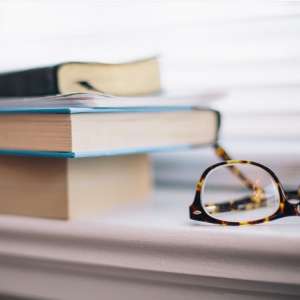 Generation IX Program (Aptevo Theraputics)
The B More Scholarship is open to anyone with a diagnosis of Hemophilia B and is pursuing a degree or certification after graduation from High School, even if you've been out of school for a while.  Awards of up to $2000 are made to help qualified applicants with financing their education.
If you are interested, consider applying for the B More Scholarship, or forward this message along to someone you know with Hemophilia B who is planning to attend school this fall.  Now is the time to start the application process to be eligible for consideration for this year's awards.
You can learn more at www.BMoreScholarship.com or login to start an application using the program key Medexus at the following link: https://aim.applyists.net
Generation IX Program (Aptevo Theraputics)
The Generation IX Experience launched in 2014 as the first national mentorship program for young people living with hemophilia B. Young adult mentors will participate in a cutting edge leadership training before guiding teens through a powerful week full of challenges and fun in a stately camp facility outside of Portland, Oregon.
TEENS Ages 14-17
The Generation IX Project was designed for you. You're looking for the next adventure, the next challenge. You're craving an experience beyond the classroom and the routine. There are others like you, teens and young adults that will band together to learn how to do more, learn more, experience more, and be more than they thought possible. This is your chance to do something profoundly different from the everyday.
MENTORS 18-35
The Generation IX Project cannot happen without you. This is your opportunity to escape the norms of the everyday, and pursue a challenge that will change the face of leadership in the hemophilia B community. The Generation IX Project is a call to action for young adults that live with hemophilia B who want to put their skills to the test in an immersive mentorship program. You will travel to a camp facility tucked into a temperate rainforest just outside of Portland, Oregon. There, you will meet your Instructor Team, a group of leadership and team building professionals with years of experience in the outdoor education field and the bleeding disorder
community. They will guide you through several days of experiential training in interpersonal skill development, finding your personal leadership style, and group dynamics as you learn and live with a group of other motivated mentors. This is all preparation for when you help deliver a challenging and meaningful residential program for a group of teens.
Click here for application.
Please contact Kim Phelan at The Coalition for Hemophilia B (917) 582-9077 for questions.
Generation IX Program (Aptevo Theraputics)
Lawrence Madeiros Scholarship Fund
The Lawrence Madeiros Scholarship Fund was formed to provide awareness of chronic disorders to the public and to stimulate, foster, and encourage interest, awareness and activism at the state and national level with reference to the fight against chronic disorders.  In furtherance of these purposes, the not for profit will provide scholarships to High School Seniors living with a chronic disorder and continuing their education at a college or university.  To date we have donated $82,000 in scholarship monies.
Eligibility
Student with an inherited bleeding disorder or other chronic disorder attending an accredited college or university
Generation IX Program (Aptevo Theraputics)
HFA Educational Scholarship
Each year, HFA awards scholarships to promising students in the bleeding disorders community. We offer 4 scholarships of $2,000-$4,000 in three categories. Continue reading below for a breakdown of each scholarship.
Educational Scholarship
Parent/Sibling/Child Educational Scholarship
Medical/Healthcare Services Educational Scholarship
All recipients are invited to reapply in subsequent years for renewal as long as they are in good academic standing. This renewal will not be automatic, as each year's applicants will be independently weighed.
Educational Scholarship Program of the Hemophilia Association of New York
Other Resources: