NYCHC Bilingual Families Infuse Together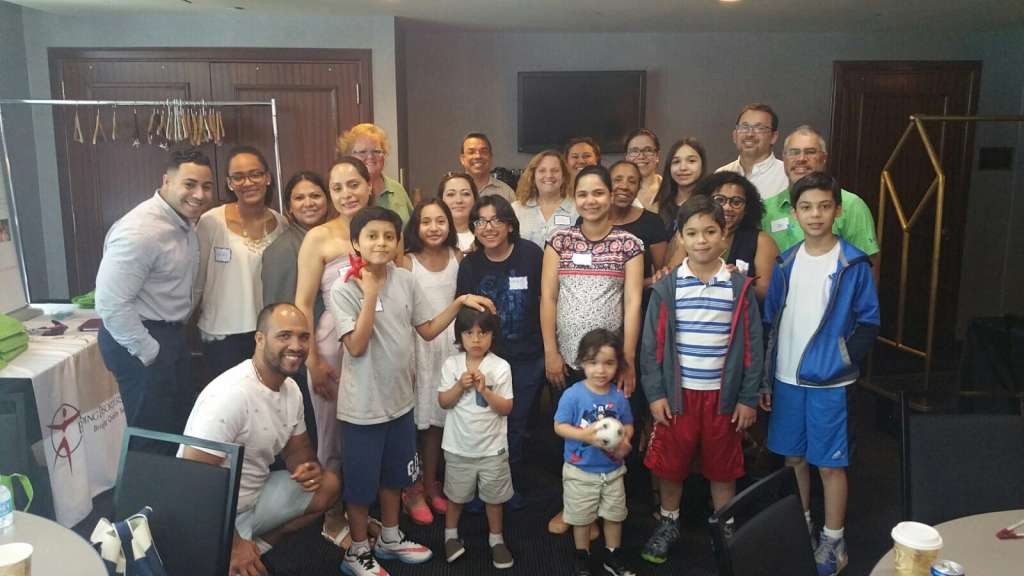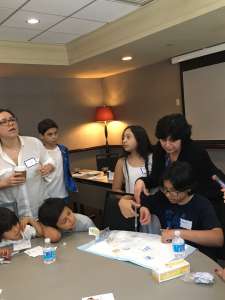 On Saturday, June 10th, the NYCHC Latino Outreach Committee hosted a Bilingual Infusion Workshop. The workshop, co-sponsored by Bayer Health Care and BDRN, was held at the Residence Inn by Marriott Times Square. It was an opportunity for families to come together a reinforce independence skills by learning and practicing self-infusion. Participants ranged in ages from 2-adult and included caregivers, affected children, and siblings.
Bayer Community Relations Specialist, Rene Lebron and Pete Vento, Co-President of BDRN, shared their experiences of having hemophilia prior to prophylaxis regimens and Vento even demonstrated step-by-step self-infusion for families. After a presentation and Q&A about myths, techniques, and tips, families proceeded to practice infusion with nurses Hope and Maria of BDRN. Fourteen year old Sergio infused himself for the first time in three years. The two youngest participants, Miniel (2) and Steve (4) also learned to infuse after watching their bother and father, respectively. Participants practiced on model arms, but one parent asked if she could practice live. Nurse Maria offered herself and guided every step of the process.
NYCHC Board member, Aliana Soto had this to say about the event: "The attendees in the room trusted them [sic] and because of that they were able to learn in a safe space. I kept holding back tears at how great the event was." The inclusion of Spanish as a teaching tool allowed families to feel more comfortable asking questions, sharing their  own challenges, and finding confidence in their own health care.