Why We Walk: Leonardo's Warriors
June 25, 2020, the first day of the rest of our lives. I had preeclampsia, but had no idea what it meant for our baby. "You can't get an epidural because your pressures too high," I was told. Great. It was the hardest thing I have ever experienced but one thing was for sure—once I met our son, Leonardo, loving him was going to be the easiest thing in the world.
This was our first child and I was already terrified about the basics of mothering. I was prepared for feedings and diaper changing, which seemed easy enough but was not prepared to learn about hemophilia. We worried about developmental delays during pregnancy, but no one mentioned anything about hemophilia. That's because I had no idea that there was any trace of it in me or my family.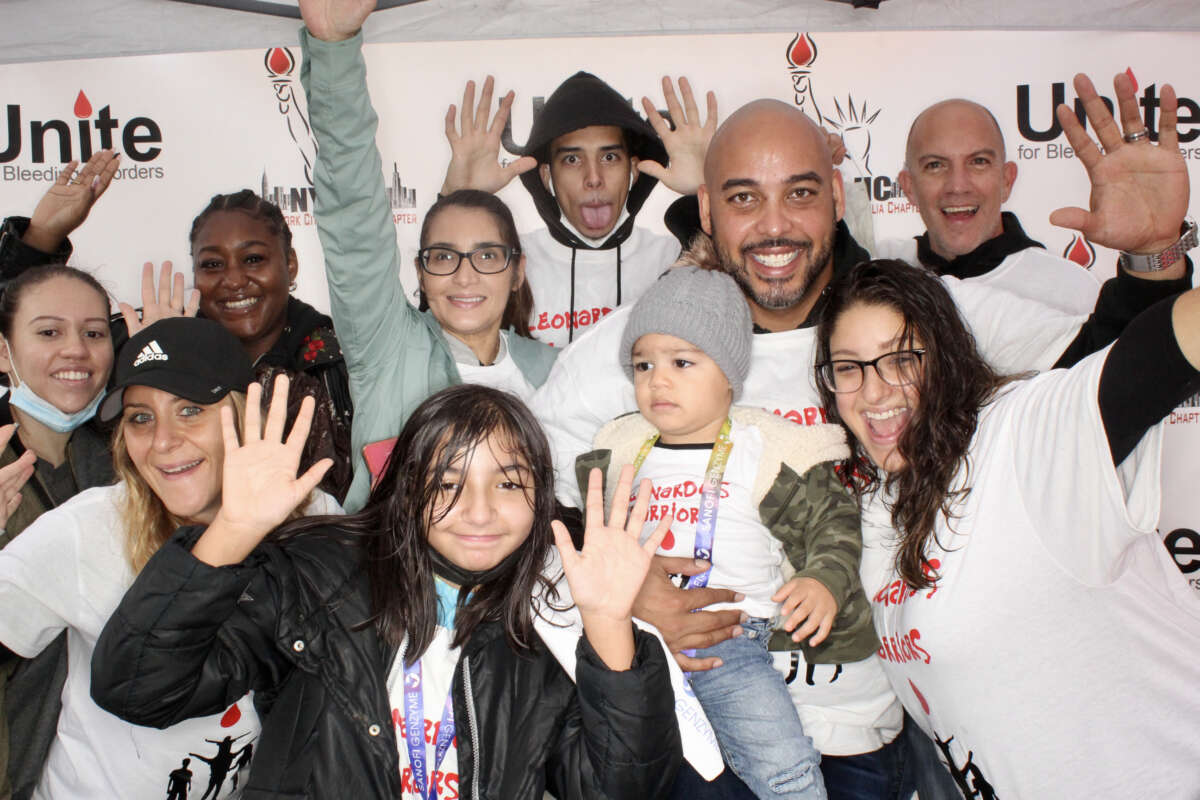 On June 25, 2020 we decided to have Leo circumcised, and that's the day we learned everything. That's the first time I ever saw my husband cry with fear. We were terrified about what this meant. I felt responsible, I felt stupid for not knowing, we kept ignoring what the doctors said and were convinced that maybe it would go away. We are thankful to have doctors in our family because they got countless texts and helped educate us. They became solely responsible for explaining this to my Italian mother who was convinced this was my husband's fault. We were all naïve and clueless to this and were expecting the worse. "We can fit him for a helmet once he starts walking," we were told. That was the moment I realized we were really going to have to protect Leonardo with everything we have!
"Can he play football?" My husband asked. This was the first of many emotional thoughts and experiences we were going to have with healthcare workers and the bleeding disorders community.
We experienced doctor's appointments where Leonardo had to beheld for hours trying to have blood drawn. Looking around you see bloody gauze everywhere and all we kept thinking was going to be our experience every time.
When Leonardo turned six months old, they referred us to Weill Cornell's Hemophilia Treatment Center, and that's when everything changed. We were introduced to what later would become, nurses and doctors that are family. We finally found comfort, knowledge, and most importantly, Leo was going to be cared for in the best way possible.
With our doctors' help, we picked an effective treatment for Leo when he was eight months old. Now, just over two years old, we have only had one emergency room visit! His treatment has changed his and our lives!
We feel so much better when he rides his scooter, or when he is running after his ball. Leonardo is a calm and quiet boy for the most part, YEAH RIGHT! He has tried to climb every piece of furniture in our house! He runs! He jumps! And he has scrapes and bumps to prove it!
We have been more than blessed with the amount of support we have in our own families as well as the hemophilia community! We started attending the Walk in 2021 when Leo had just turned one, and our families really went above and beyond to show support. From fundraising to helping make t-shirts and of course showing up to the walk! We have been overwhelmed with love. I have also met some amazing people at the New York City Hemophilia Chapter that have really helped us find some comfort in knowing Leo can live a normal life!