¡Latinos festejan la diversión del verano!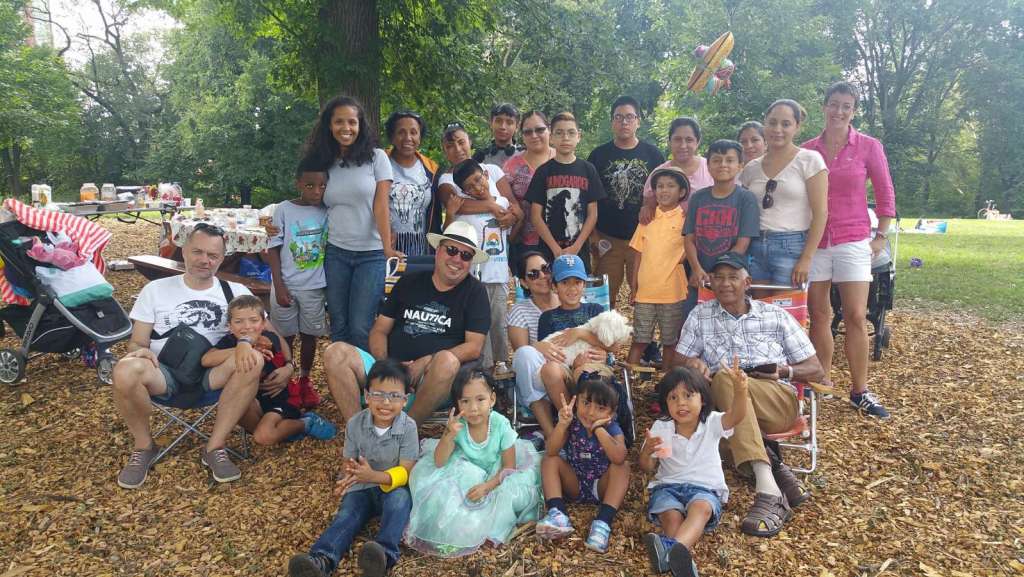 Sunday, August 5th, NYCHC's Latino Outreach Committee set out to celebrate summer! Joined by chapter families and their friends, the committee, lead by Committee Chair Julia Martin-Alvarez, spent a beautiful afternoon at Central Park's Great Hill.
The picnic was an opportunity to meet other families in the bleeding disorders community whose primary language is Spanish. "We wanted to give Spanish-speaking families a chance to get to know one another without any pressure," stated Martin-Alvarez. While the kids played soccer and tag, the moms were able to relax and chat about their lives. Some of the moms even realized they're neighbors but had never seen each other!
The Latino Outreach Committee was formed to create a space for families to connect, despite language barriers, cultural assumptions, and location. As the number of Spanish-speaking families affected by bleeding disorders grows, we intend to create more spaces for dialogue, education, and friendship. Events like the Summer Picnic, the Back to School Event, and October's Hispanic Heritage Month Celebration are opportunities for our community to grow stronger together.
For more information about the Latino Outreach Committee programming or to join the committee email [email protected].
---
El domingo, 5 de agosto, el Comité Latino de NYCHC se reunió para celebrar el verano. Acompañados por las familias del capítulo y sus amigos, el comité, encabezado por la Presidenta de la Comisión, Julia Martin-Álvarez, pasó una hermosa tarde en la Great Hill del Central Park.
El picnic fue una oportunidad para conocer a otras familias de la comunidad de trastornos hemorrágicos cuyo idioma materno es el español. "Queríamos dar a las familias de habla hispana la oportunidad de conocerse sin ninguna presión", dijo Martin-Álvarez. Mientras que los niños jugaban fútbol y la etiqueta, las madres fueron capaces de relajarse y charlar sobre sus vidas. ¡Algunas de las mamás incluso se dieron cuenta de que son vecinos pero nunca se habían visto!
El Comité Latino de Extensión se formó para crear un espacio para que las familias se conecten, a pesar de las barreras lingüísticas, los supuestos culturales y la ubicación. A medida que crece el número de familias hispanoparlantes afectadas por trastornos hemorrágicos, pretendemos crear más espacios de diálogo, educación y amistad. Eventos como el Picnic de Verano, el Evento de Regreso a la Escuela y la Celebración del Mes de la Herencia Hispana de Octubre son oportunidades para que nuestra comunidad crezca más fuerte juntos.
Para más información sobre la programación del Comité de Extensión Latino o para unirse al comité envíe un correo electrónico a [email protected].