Invitation to Join the Regional Advocacy Captains' Council

The New York City Hemophilia Chapter invites you to become a Regional Advocacy Captain and join the newly formed Regional Advocacy Captains' Council.
In order to strengthen relationships with key local legislatures, the New York City Hemophilia Chapter has created a Council of Regional Advocacy Captains.
The purpose of this Council is threefold:
Increase the personal level of local engagement on advocacy initiative
Strengthen relationships with key legislatu
Build an infrastructure for local advocacy mobilizatio
The Council will act as a representative body of our membership and be responsible for setting up regular in-district meetings with legislators.
Captains will be recruited from eight regions within our area (Bronx, Brooklyn, Staten Island, Queens, Manhattan, Westchester/Rockland, New Jersey, and Long Island). These Captains will work together to systematically improve local engagement in advocacy initiatives.
List of Regional Advocacy Captain Duties:
Attend a minimum of one advocacy training a year;
Participate in monthly advocacy calls;
Assist in community wide advocacy training when requested;
Provide advocacy information and updates at all chapter events;
Meet with the office of current elected officials at least once a year;
Accompany a person in a different district to meet their elected officials;
Outline goals to reach targeted legislators within your region;
Collect and report back strong advocacy stories in your region;
Act as a first response network for breaking advocacy issues;
Host one breakfast summit a year for legislators.
An Advocacy Council Co-Chair will be selected from the group of Captains and they will work with the Advocacy Coordinator to drive advocacy and legislative priorities for each year.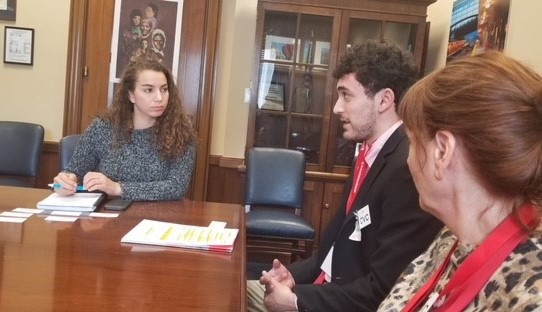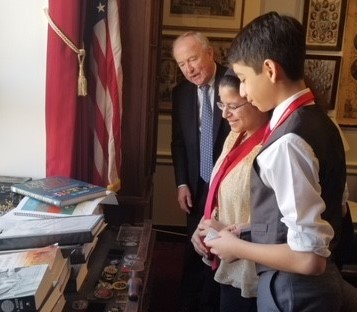 Captains will be encouraged to meet regularly with the offices of these legislators and will be given the tools and training to motivate other families in the area to participate in advocacy initiatives. The Advocacy Coordinator will coordinate regular meetings and communications with this Council.
Advocacy Training for Regional Advocacy Captains
All Regional Advocacy Captains will attend an advocacy training within their first year as Captain. Captains will have a choice to attend a training put on by the Advocacy Institute or a workshop or webinar developed by NYCHC. Both trainings will ideally address the following topics:
Understanding grassroots advocacy;
Current issues for the bleeding disorders community;
Mobilizing your community;
Telling your story;
How to talk to legislators;
Coordinating impactful breakfast summits.
This training will give Captains all the tools that they need to be successful in their roles.
We believe that by creating this infrastructure for grassroots advocacy we can exponentially increase the number of families engaged with our advocacy initiatives.
If you are interested in getting involved, please contact Lindsay Cox, the New York City Hemophilia Chapter's Advocacy Coordinator, at lindsay.cox@nyhemophilia.org or at (917) 722-3887, ext. 704.