Exploring Underground Treasures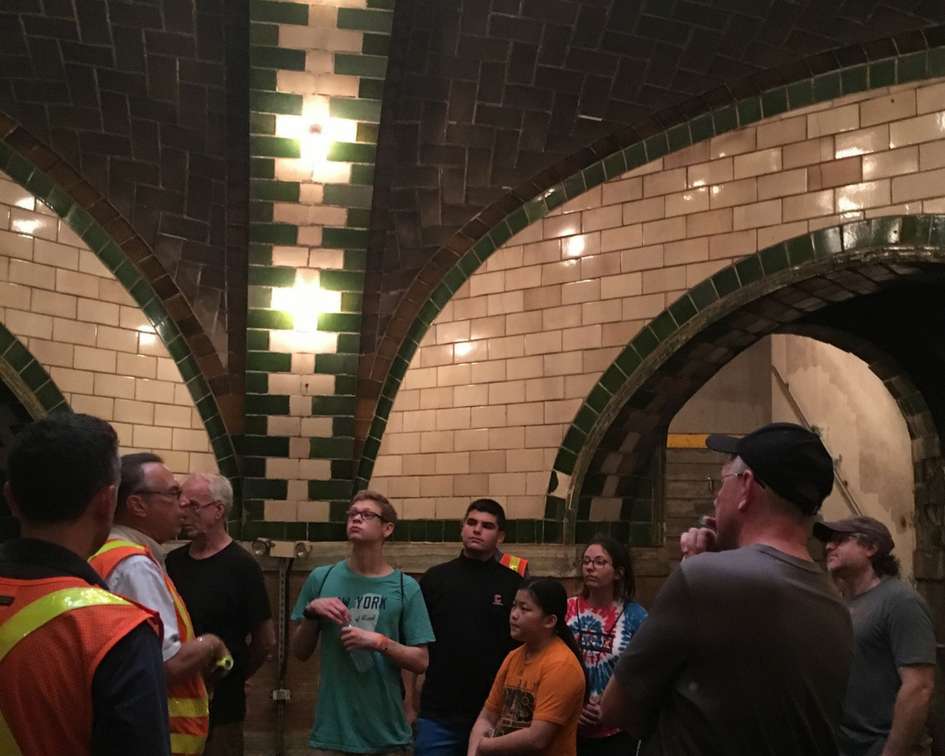 This past Saturday, August 12, NYCHC staffers and 12 community members embarked on an truly New York adventure. Thanks to Mike Gemelli and the MTA, the group was able to explore the out of service City Hall IRT station.
Opened in October 1904, this 113 year old station now serves as a tourist attraction. Lead by Frank Kliamasz, a 38-year veteran of the MTA, we took south-bound 6 train past the Brooklyn-Bridge/City Hall station, and hopped off to find centuries' old tile arches, brass fixtures, chandeliers, skylights, and old-New York glamour.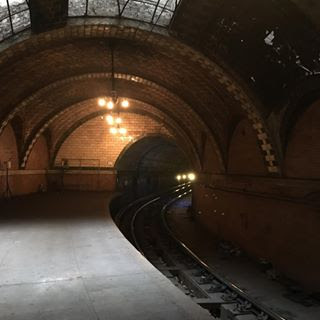 After exploring the station, Mr. Kliamasz took us to what is referred to as "the wine cellar", cavern aptly named thanks to a champagne advertisement from what appears to be the 1920s painted on the walls. Deep under the Brooklyn Bridge we were able to learn about the history of the station and it's many uses, redevelopments, and discoveries.
Following our tour, we walked across another piece of old New York: the Brooklyn Bridge! Once across, we made our way to Ignazio's  (Grimaldi's had a crazy line!) and feasted on delicious brick oven pizzas! A beautiful way to spend the day in our fair city!