2,000 Attendees Expected at NYC Baby Shower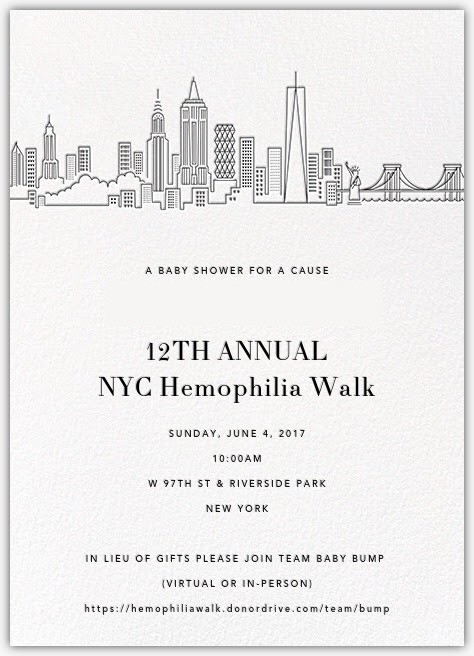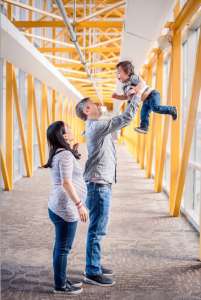 What parent hosts a baby shower with yoga, salsa lessons, face painting, rainbow bagels, and over 2,000 attendees? A mom expecting a baby with a rare bleeding disorder, of course!
One year ago, Kim was searching for answers after learning her eight-month-old baby, Toby, was diagnosed with hemophilia. "We knew something was wrong when we kept finding large bruises all over Toby" said Kim.  The doctors didn't have the answers and even suggested abuse might be the cause. One day Toby's whole arm swelled to almost three times its size; which was the first alarm that went off for Kim and her husband Ryan. Two weeks laterToby finally got diagnosed properly after he tore his frenulum and didn't stop bleeding for two days.
Hemophilia is a rare bleeding disorder in which the blood doesn't clot normally. It affects about 20,000 people nationwide. There is no cure for the disorder but there are treatments available that vastly improve the quality of life for people affected by hemophilia. After getting the correct medication from their hemophilia treatment center they then found the New York City Hemophilia Chapter and the community that would welcome them into their support system.
"We picked the Hemophilia Walk to host our baby shower to honor our journey with Toby and because I want our new baby to know they have this amazing community here for support," said Kim. Being new parents is challenging enough; but adding a bleeding disorder with no genetic history to the mix can be terrifying. The chapter created opportunities to meet other families living with bleeding disorder. "They came to the rescue when we knew no one in our situation" she said.
Kim and her family are hosting the king of all baby showers at the NYC Hemophilia Walk on June 4th in Riverside Park to raise money for a cause close to their heart.  Already the family has personally raised over $7,000 and the event is projected to bring in over $300,000 in donations for education, advocacy, and research for people living with inherited bleeding disorders.
---
Please note that our location for the Walk has changed. Follow the signs to enter Riverside Park at 97th Street and Riverside Drive by Dinosaur Playground.
See you all Sunday, June 4th!