Incredible Odds To Win Big
We are excited to launch our Golden Ticket Giveaway Raffle for a $5,000 Visa Gift Card!
Ticket sales begin on Wednesday, July 5 at 12 PM. Sales will be ongoing until 100 tickets are sold.
Tickets cost $100 each. There is no limit on the number of tickets each person/family purchases. Buy more than one to increase your odds of winning!
Only 100 tickets are available (meaning each ticket has a 1 in 100 chance of winning).
All funds raised will support patients and families with bleeding disorders in the NYC area.
A winner will be selected on Monday, July 17 at our Tee Up For A Cure Golf Tournament & Dinner Reception. Winner need not be present to win.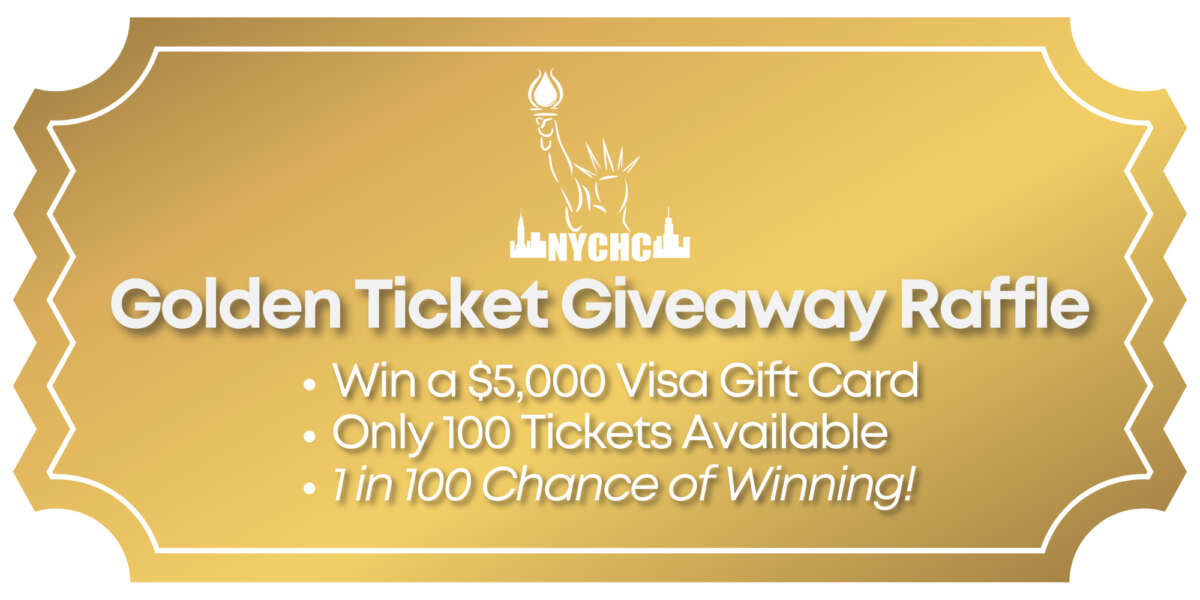 Tickets Are No Longer Being Sold
To support the cause at any time, you can place a donation toward our efforts below.
Tickets Are No Longer Being Sold