NYCHC Education Day 2014
Thank you to everyone who registered for New York City Hemophilia Chapter's Education Day, Sunday, November 23 starting at 9:00am at the Crowne Plaza Times Square. We're so excited to see you and have a lot planned!
For those who haven't registered yet, you still can, BUT PLEASE DO IT NOW. There's a registration link at the top of this email, and another one near the bottom. We're planning so much for you and we don't want you to miss it!
New This Year: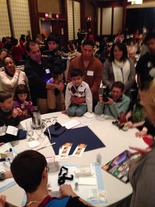 Infusion Party

– Learn to infuse, help others learn, or just come and infuse with friends! Open to all ages.

Trip for kids

(ages 5-12, permission of parent or guardian and on-time 9:00am arrival required) to

Marvel's Avengers

S.T.A.T.I.O.N.

, a completely immersive experience that brings visitors into the world of The AVENGERS.

Honoring Our Past, Building Our Future

: A historical journey of the bleeding disorders community over the last sixty years (presented with HFA).
More Highlights:
Breakfast Session (9:00am): All About Camp
Treatment Options – What's Here and What's Coming
Inhibitor Update with Dr. Christopher Walsh of Mount Sinai
Education, Empowerment and Entering Adulthood: A session for young adults and teens led by Patrick James Lynch of Stop the Bleeding!
Accessing Financial Resources
VWD: Finding Our Voice in the Community with Jeanette Cesta
New Research on Hemophilia A Carriers with Dr. Robert Sidonio
Understanding Plasma Safety
Constructive Conversations with Linda Polhammer, RN

En Español: Hemofilia en

Niños de Hasta 12

Años
PLUS:
Kids activities
Buffet Lunch
Exhibits
and Much More!
BRING IN THE HOLIDAYS!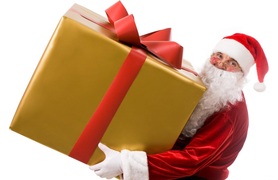 Right after the educational sessions we will host a fun holiday celebration from 3:00 to 4:00 pm. The party will feature Santa's first appearance of the season and presents for all children eighteen and under!
SP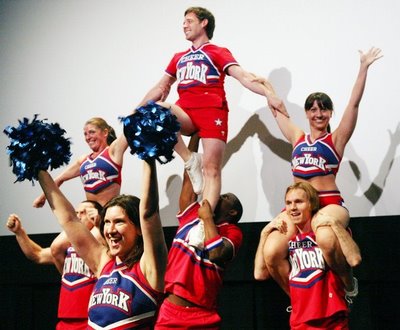 ECIAL HOLIDAY TREAT:
    A live performance by the members of Cheer New York!
All individuals with bleeding disorders from the Greater New City area and their immediate families are invited to attend these events at no cost – it's free! However, advance registration is required so PLEASE REGISTER NOW and remember to include all attendees in your reservation. Be sure to tell us the age and gender of each child attending so that Santa can select an appropriate gift.

If you have difficulty registering or need more information, please contact Jeri Krassner at [email protected]  or call NYCHC at (212) 382-2974.
Thank you and we look forward to seeing you on November 23!

Your friends at NYCHC 
P.S. – NYCHC's 2014 Gala is Saturday, November 22rd at India House – Cocktails at 5, Dinner at 6, auction, awards and more. For more information or to reserve tickets, visit www.nyhemophilia.org.