NHF Travel Grants Now Available!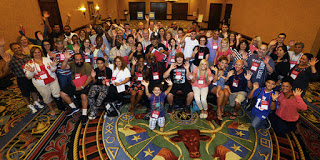 Photo by: National Hemophilia Foundation
The National Hemophilia Foundation (NHF) is pleased to offer Connections for Learning Grants for those who want to attend its 68th Annual Meeting in Orlando, FL, July 21-23, 2016.
NHF has committed to providing funding to a number of families who want to attend its Annual Meeting.  There, they can take advantage of the wealth of information and educational opportunities, and get to know other families coping with a bleeding disorder.
Click on the link below to learn more: