Movie Night
The New York City Hemophilia Chapter (NYCHC) invites you to join us for a Movie Night from the comfort of your home! Join us as we watch The Incredibles 2 on Thursday, May 7 at 7 PM to kick off our Movie Night series!
Costume Contest:
In addition to the Movie Night, we are also hosting a costume contest. This challenging time has shown that heroes exist everywhere. In the spirit of The Incredibles 2, we challenge you and your family to dress up as superheroes. Then submit a photo or video with a short caption of how you define a hero.
Send your photo and caption to info@nyhemophilia.org by 11:59 PM EDT on Thursday, May 7. The winner will receive a one-year Netflix subscription!
How to Join:
You must have Netflix or a free Netflix trial in order to join the movie night. To learn how to access Netflix's free 30-day trial, see below. Learn more about Netflix's free trial here.
We will be using Netflix Party, a Google Chrome extension, to watch together. See below for more information.
You will receive a link via email at 6 PM.
The link will be live before 7 PM to allow you to get set up.
Please log in no later than 7 PM.
The movie will begin promptly at 7:15 PM.
How to Use Netflix Party:
We will be using Netflix Party to watch the movie together. You can download the Google Chrome extension, Netflix Party, and find instructions on how to connect at the link here: https://www.netflixparty.com/
We highly recommend that you download Netflix Party and test it out ahead of time to avoid missing the beginning of the movie.
Below are instructions on how to set up and use Netflix Party: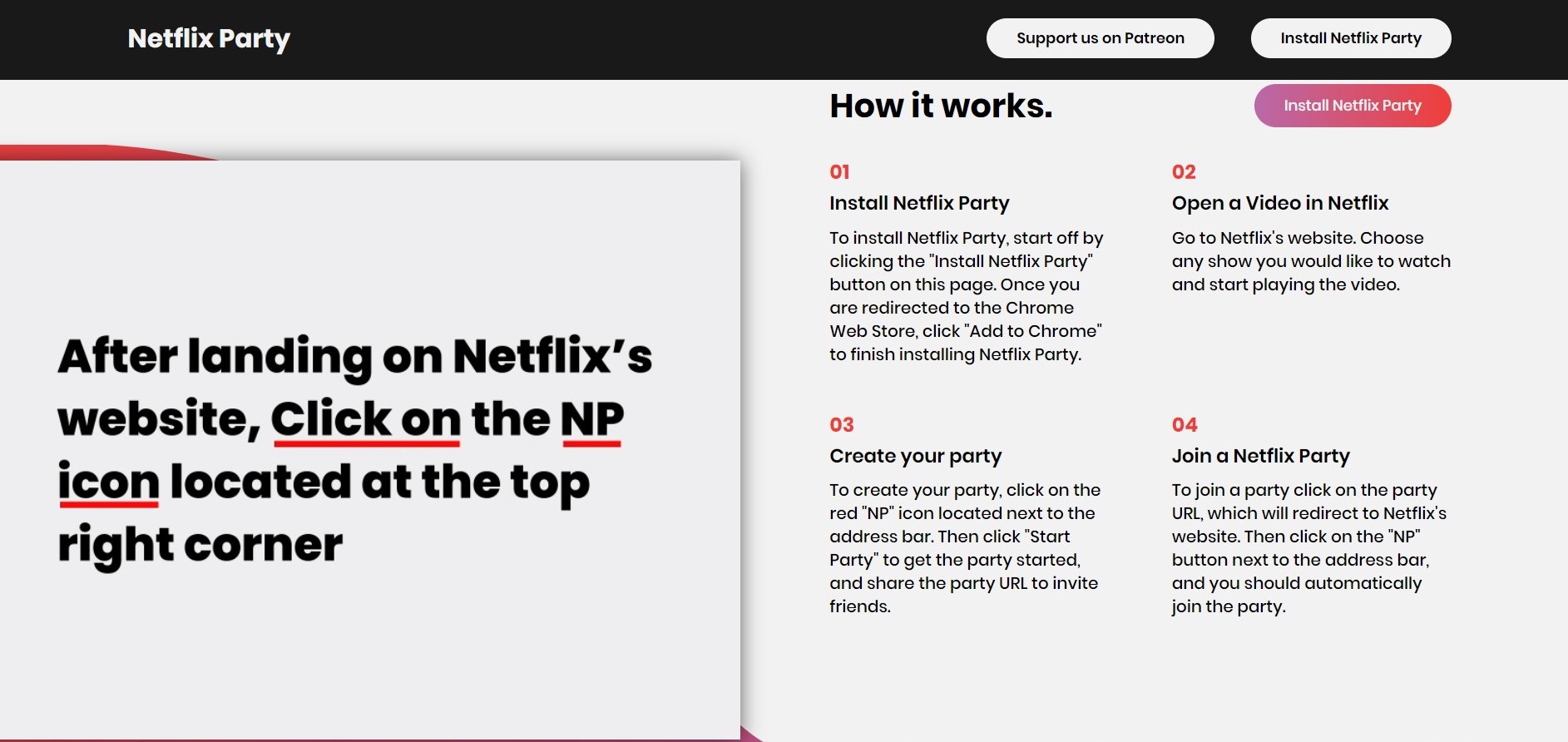 If you have any questions, please contact Lindsay Cox, the New York City Hemophilia Chapter's Advocacy Manager, at lindsay.cox@nyhemophilia.org.