In The Know: Treatment Decision Making Summit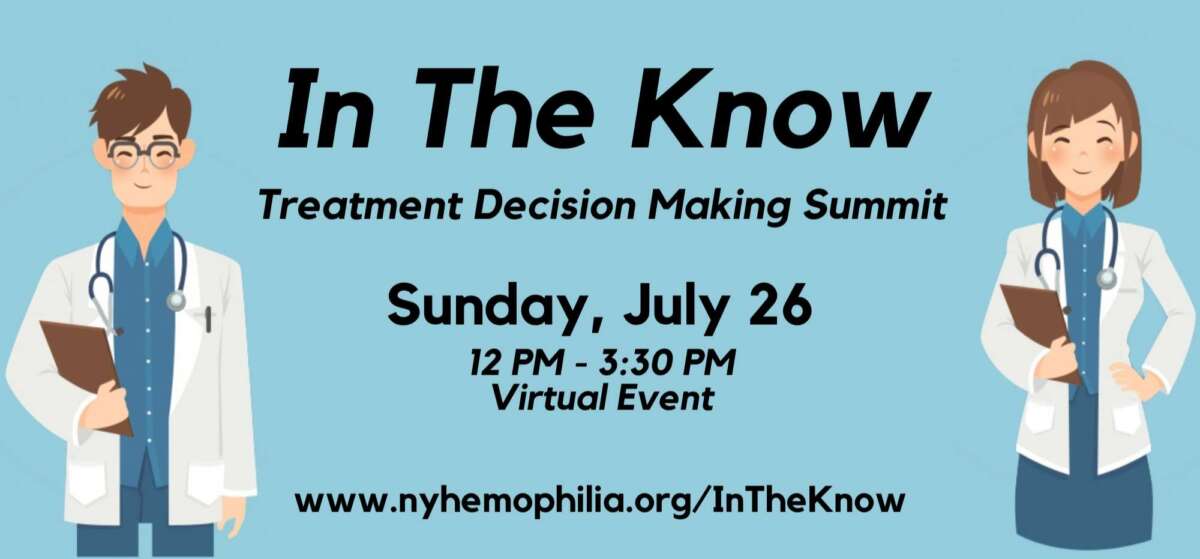 On Sunday, July 26, we will host: In The Know: Treatment Decision Making Summit. This is an online event which will provide the bleeding disorders community of NYC with a variety of educational sessions.
With treatment options changing rapidly for our community, it is extremely important for patients and families to stay informed of the latest options available to them. This Summit will allow bleeding disorder patients to learn more about specific products or treatment options in order to help our community make informed decisions regarding their choice of care.
Agenda:
12 PM – 1 PM
1 PM – 2 PM
2 PM – 2:30 PM
2:30 PM – 3 PM
3 PM – 3:30 PM
Lunch Is On Us!
During the 12 PM session, we encourage you to order lunch! While we can't all be together around the same table, we are happy to reimburse you up to $10 per person for the cost of your lunch. In order to be reimbursed, please register each person who will be joining this event. A photo of your receipt, dated Sunday, July 26 must be submitted to us after the event in order to be reimbursed. More details will be provided to all who register.