2021 Unite Walk Kick Off
The event will be held at the beautiful Bronx Zoo on Sunday, June 27 from 12 PM to 4 PM and will serve as a Kick-Off event to officially launch the NYC Hemophilia Chapter's 2021 Unite Walk!
This day will help families, individuals, and Walk Teams come together to learn more about our Unite Walk in October. This will include tips on fundraising, resources, and more. You will then be able to explore the Zoo and interact with other members of our community.
Day Of Event Reminders:
Location: You MUST enter at LOT C (2300 Southern Boulevard). DO NOT enter at the Fordham Road entrance.
Time: Tickets and wristbands will be available at the "check-in" table from 11:30 AM to 12:30 PM. Please be sure to arrive on time.
Parking: You must park in Parking Lot C. Parking is available on a first come, first served basis. Parking at the Zoo costs $17. 
Check In: You must check in with us at Zoo Entrance in Southern Boulevard Parking (LOT C). Volunteers will be set up to check you in, provide you with a wristband and ticket for access to the Zoo.
Lunch: A boxed lunch and bottled water will be served to all registered attendees with a wristband.
Weather: The event will happen rain or shine (rain ponchos will be available if needed).
COVID-19: Consistent with NY State and CDC guidance, masks are optional for guests who are fully vaccinated. Please note that masks may be required to enter certain exhibits.

Read the Zoo's COVID-19 protocols here

.
If you need help on the day of the event, please text or call Jeremy at (571) 268-1443 or Michelle at (917) 482-4924.
Cost
During this difficult time, we have waived all registration fees for this event. If you are able to make a donation to help support this event, as well as our other programs and services, you will have the option to place a donation on the following page when securing your tickets.
Registration will end on Wednesday, June 23.
This event is open only to people with bleeding disorders and family members living in their immediate household from the New York City tri state area.
Únete a un día de diversión en el Zoológico del Bronx para empezar los preparativos de nuestra Caminata Anual para la comunidad con desórdenes de coagulación.
Este evento se llevará a cabo en el Zoológico del Bronx el domingo, 27 de Junio de las 12pm a las 4pm y servirá como evento que marca el inicio de la Caminata Anual del Chapter de NY 2021.
Este día se ayudará a familias, individuos y equipos a integrarse y aprender más acerca de nuestra Caminata que estamos organizando para el mes de Octubre del 2021.
Proporcionaremos consejos en recaudación de fondos, formas de obtenerlos y más. Y entonces estaremos listos para explorar el zoológico, así como interactuar con otros miembros de nuestra comunidad.
DEBES ENTRAR por la PUERTA C (Lot C) en 2300 Southern Boulevard. NO ENTRES por la puerta que está sobre Fordham Road.
La entrega de las pulseras y boletos se harán en la mesa de registro entre las 11:30 am y las 12:30 pm únicamente, por lo que te pedimos llegues con tiempo.
Si llegas manejando, estaciónate por la Puerta C (Lot C). El estacionamiento se asigna conforme se va llegando, por lo que recomendamos llegar con tiempo de anticipación. El costo del estacionamiento es de $17.00 Para tener más información.
El registro se llevará a cabo por la entrada C al zoológico que está sobre Southern Boulevard en el estacionamiento. Contamos con un grupo de voluntarios que procesarán el registro de los participantes, te entregarán una pulsera y un boleto para entrar al zoológico (por persona). Te pedimos que mantengas la pulsera en tu mano todo el tiempo.

Se entregará una caja con almuerzo y agua embotellada a los participantes registrados

Lineamientos por COVID-19: De acuerdo con las guías del Estado de NY y la CDC, el uso de cubrebocas es opcional para participantes completamente vacunados. En ciertas exhibiciones se pedirá el uso de los cubrebocas para poder entrar. 

Lee los protocolos del zoológico por el Covid 19 aqui

.
Si necesitas contactar al Chapter de la Hemofilia de NY, el celular de Jeremy es (571) 268-1443 o el de Michelle es (917) 482-4924.
Costo
Hemos pasado por días difíciles a raíz de la pandemia, por lo que hemos absorbido el costo del evento. Si puedes hacer una donación para ayudar con los gastos de este evento, así como nuestros otros programas y servicios, tendrás la opción de hacerlo en la siguiente página cuando obtengan sus boletos.
La fecha límite para registrarse a este evento es el miércoles 23 de junio

Este evento es únicamente para familias con un desorden de coagulación y su familia inmediata (que vivan en la misma casa) y se encuentren dentro del área tri estatal.
Event Sponsors
Thank you to Wellpha for being our partner for this event.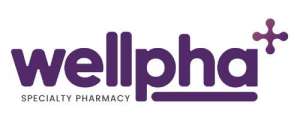 Thank you also to the following Lion Sponsors for supporting this event: