Empiezan los preparativos para Caminata NYCHC
Únete a un día de diversión en el Zoológico del Bronx para empezar los preparativos de nuestra Caminata Anual para la comunidad con desórdenes de coagulación.
Este evento se llevará a cabo en el Zoológico del Bronx el domingo, 27 de Junio de las 12pm a las 4pm y servirá como evento que marca el inicio de la Caminata Anual del Chapter de NY 2021.
Este día se ayudará a familias, individuos y equipos a integrarse y aprender más acerca de nuestra Caminata que estamos organizando para el mes de Octubre del 2021.
Proporcionaremos consejos en recaudación de fondos, formas de obtenerlos y más. Y entonces estaremos listos para explorar el zoológico, así como interactuar con otros miembros de nuestra comunidad.
Agenda
Palabras de bienvenida en el área " Dancing Crane Pavillion" por el Chapter de la Hemofilia de NY (NYCHC)

Entrega de almuerzos en caja y oportunidad de interactuar con el patrocinador

Recorre el zoológico a tu gusto
Los participantes recibirán pulseras que darán acceso a diferentes atracciones especiales sin costo adicional. También recibirás una bolsa con regalos de recuerdo con artículos temáticos del zoológico y otras sorpresas.
Costo
Hemos pasado por días difíciles a raíz de la pandemia, por lo que hemos absorbido el costo del evento. Si puedes hacer una donación para ayudar con los gastos de este evento, así como nuestros otros programas y servicios, tendrás la opción de hacerlo en la siguiente página cuando obtengan sus boletos.
La fecha límite para registrarse a este evento es el miércoles 23 de junio

Este evento es únicamente para familias con un desorden de coagulación y su familia inmediata (que vivan en la misma casa) y se encuentren dentro del área tri estatal.
Protocolos por el Covid 19
Cubrebocas deben ser usados todo el tiempo dentro del parque. Se debe mantener distanciamiento social. Mantener una distancia de por lo menos 6 pies de otras personas. Lee los protocolos del zoológico por el Covid 19 aqui.
Event Sponsors
Thank you to Wellpha for being our partner for this event.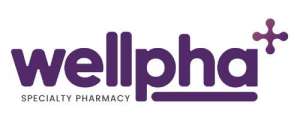 Thank you to our Lion Sponsor, CSL Behring, for supporting this event.