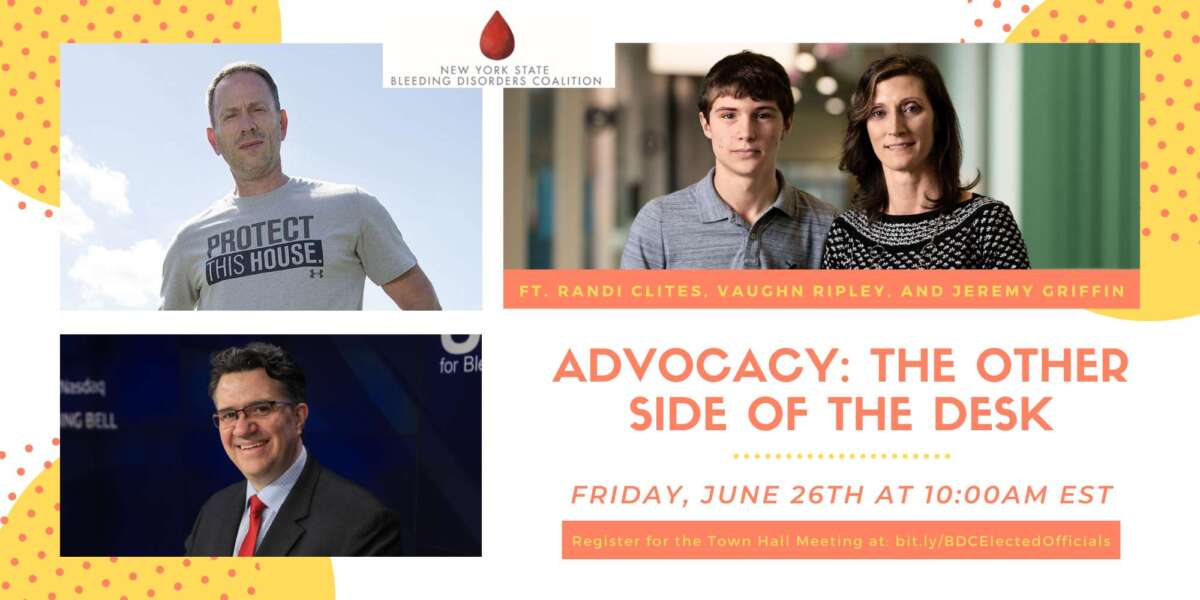 Webinar – Advocacy: The Other Side of the Desk
The New York State Bleeding Disorders Coalition is holding a Webinar on Friday, June 26 at 10 AM. This will be a conversation with elected officials in the bleeding disorders community about advocacy from both sides of the table. Speakers include:
Randi Clites represents Ohio's 75th House District. She began her advocacy work after her son was diagnosed with a rare bleeding disorder, then went on to serve as the Associate Director of the Northern Ohio Hemophilia Foundation and the Advocacy Coordinator for the Ohio Bleeding Disorders Council.
Vaughn Ripley has hemophilia and currently serves on the Brunswick City Council in Maryland. Vaughn previously served as Advocacy Chair on the Hemophilia Foundation of Maryland's Board of Directors.
Jeremy Griffin is the Executive Director of the New York City Hemophilia Chapter and has been a tireless advocate for our community. Jeremy also serves on the Oradell School Board in New Jersey.