Welcome to NYCHC Brandon!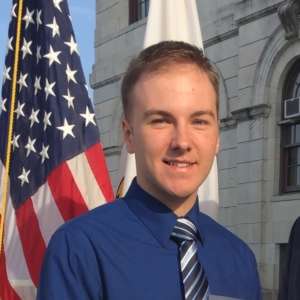 We are excited to announce that NYCHC is expanding! Brandon Greene will be working with both NYCHC and the New England Hemophilia Association to run our marketing and communications operations. 
Brandon is joining our team after recently graduating from Providence College in Rhode Island where he studied political science, business, and economics. Brandon's recent work creating written and digital content for a political campaign will help him in his work here at NYCHC, as will the experience he gained from creating and moderating the candidate's social media accounts and website; and from interacting with constituents within his district.  
Brandon is a proven leader and has successfully brought about change in his community. He created and ran a community organization focusing on ending bullying and promoting positive behavior in schools around the country. His success as a leader in his community was recognized by President Obama in the Oval Office before Brandon was honored at the first ever White House Conference on Bullying Prevention and Intervention. Since then, Brandon has spent the past decade traveling around the country to tell young people how they too can bring about change in their communities and make a difference. 
We are very excited to add Brandon to our team, and we hope you join us in welcoming him. He can be reached at brandon.greene@nyhemophilia.org or by text or phone at (401) 309-6476.